Haikyuu Fly High Karasuno Bomber Jacket Cosplay Costumes 3D Bomber
$65.95
Bomber jackets are a classic that's always in style. This Print On Demand customized Bomber Jacket is ideal item to have in your wardrobe, the material and sublimation printing gives you good look. A perfect wintertime piece, this Bomber Jacket is a must-have masculine wardrobe piece.
Material: Polyester.
Slim fit wear, soft, comfortable, and breathable.
Fashion and Stylish: Rib collar, cuff, and hem, Zipper Closure, Long Sleeve.
Suitable for: Casual, Outdoor, Daily, School, Working, Camping, Sports, Athletics, and so on.
Machine Washing is Available.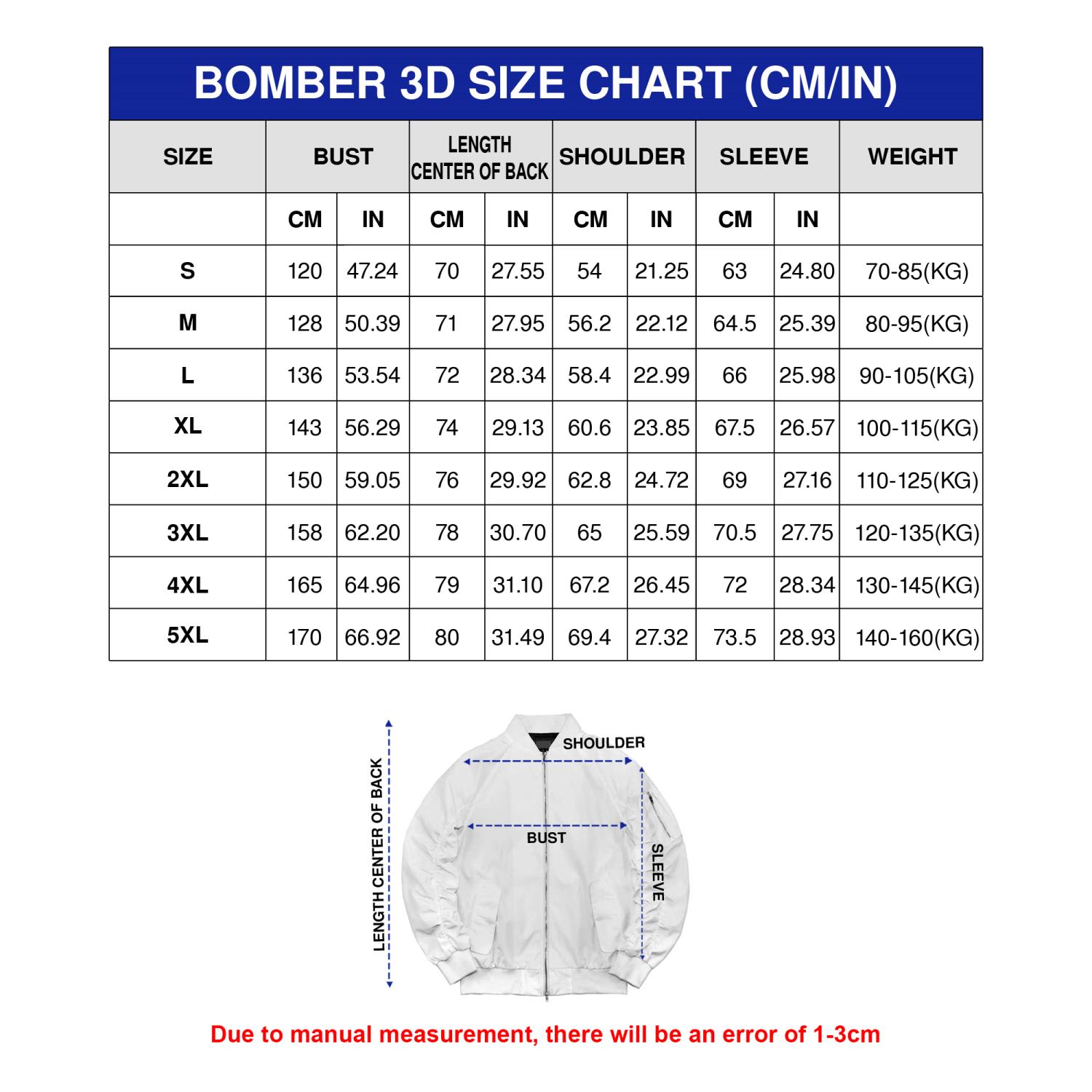 1. Choose style, color and size
2. Click "Add to Cart"
3. Enter shipping and payment information
4. Done!
TIP: Sizes run on US sizes.
- If the image does not show similar with the style that you selected. Don't worry, your order will be processed according to your selection.
- If you have questions about t shirt size, visit our Size Chart page on Header or Footer to see the details